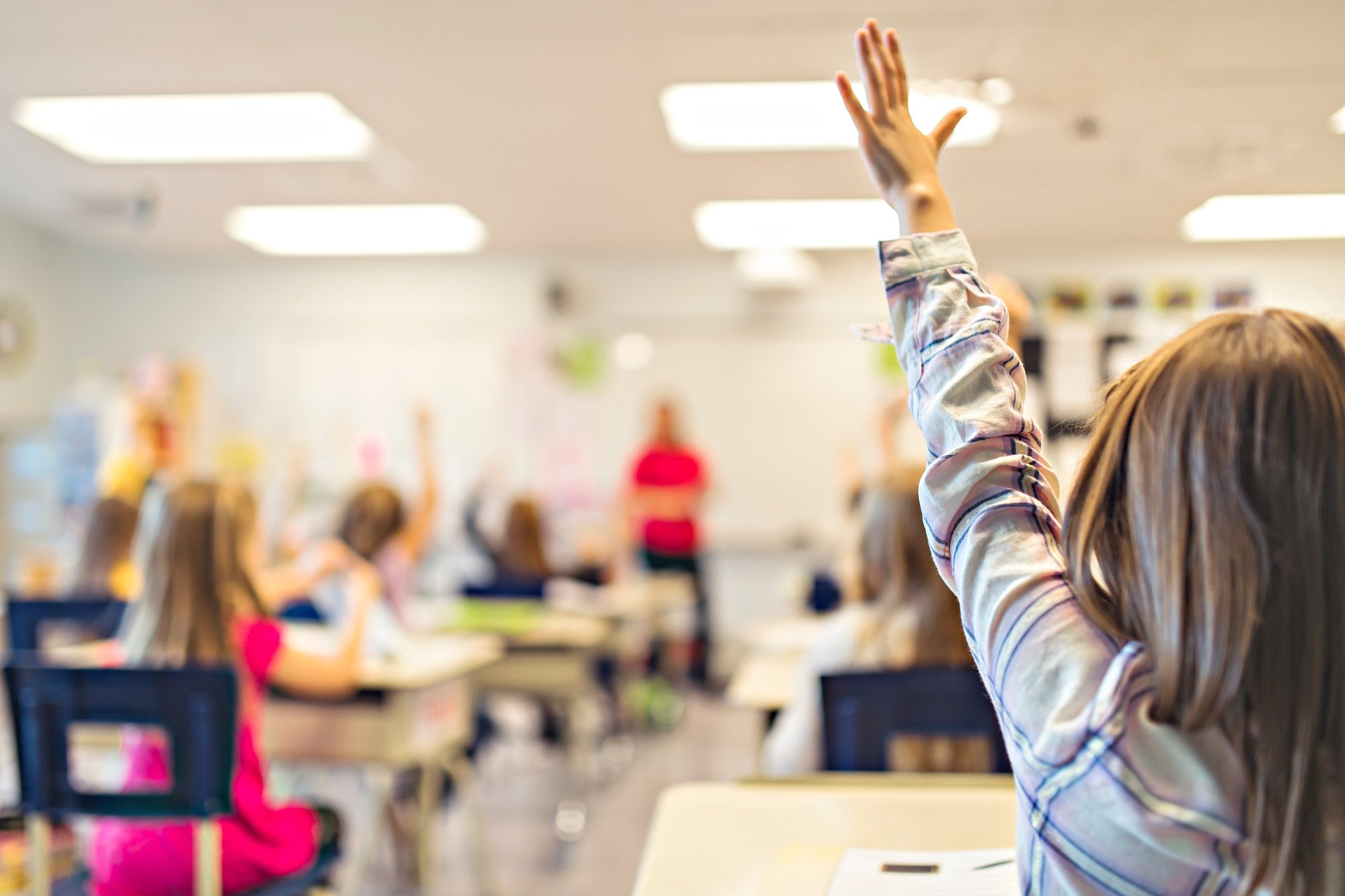 Great Minds Schools
A transformative school implementation that leads to better student outcomes, stronger teacher retention, and a joyful school culture.
Being a part of Great Minds Schools means your school benefits from elevated knowledge-building instruction across all curricula and in every grade.
We take schools to new levels of performance with high-quality instructional materials and high-fidelity implementation
Proven positive impact on student outcomes and behavior
Stronger teacher retention
Direct relationships and ongoing coaching from Great Minds experts with curriculum materials
We connect you with other Great Minds Schools for peer-to-peer leadership best practices and instructional training
When high-quality materials are paired with best-in-class instructional practices, your teachers and students thrive.
"Last year, I came to school almost in tears, thinking, 'I don't want to do this.' Now, I show up every day excited for the next opportunity to teach students and see those lightbulb moments." Leslie Sorace, 8th Grade Math Teacher
"It feels different just walking in the halls. The school's whole atmosphere feels different." Jennifer Moore, 4th Grade Science and History
"Now that we're all doing the same thing K through 8, we can collaborate. Now we can come together as a team." Andrea Parrott, Exceptional Student Services
I witness the consistency from classroom to classroom, grade level to grade level. There is interaction from the students that I haven't seen before - ever. This shift is real." Dr. Henry Saylor-Scheetz, Principal
We now have something to bring to the table, instead of discussing what we don't have. Now we're giving each other feedback on lessons and collaborating about data from students: What are they learning? How much further can we push them?" Michelle Kays, 5th Grade Math
"I see more teacher buy-in than before. If teachers don't want to do something, the kids aren't going to want to do it. We feel much more like a unified front now. Andrea Parrot, Exceptional Student Services
"We've gone from a culture where there would be physical altercations between students to a culture in which students legitimately care about each other. They've bought in. In my experience working with kids, this is unique." Craig Aspden, 8th Grade Science and History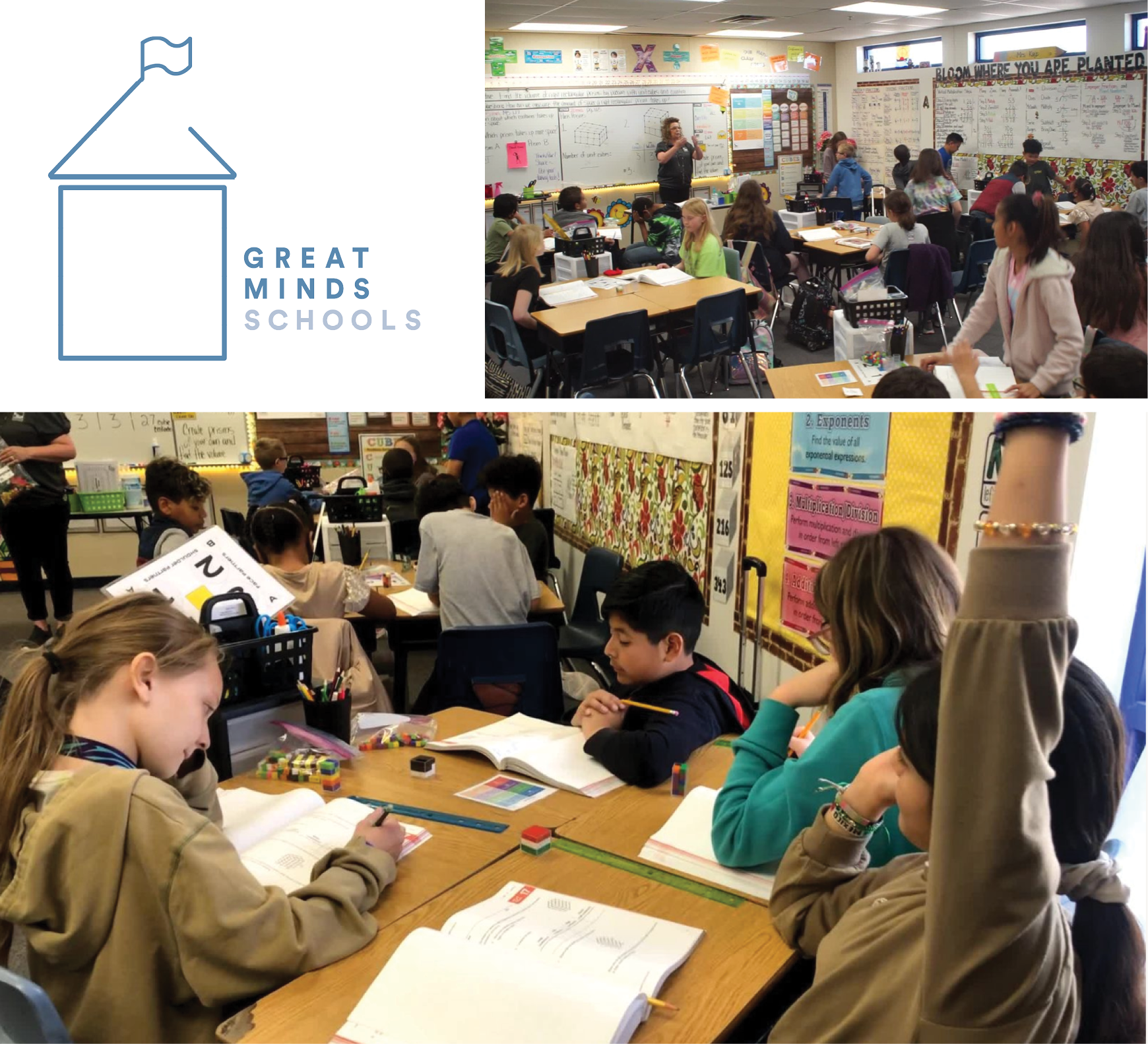 About Great Minds Schools
We improve education in Grades Prekindergarten through 12 by supporting teachers with best-in-class curriculum materials as well as implementation products and services for Math, English Language Arts, Science, History, and other subjects. Our curricula enables students to build their knowledge, is written coherently, and uses research-based instructional methods that are proven to work for all learners, including students reading below grade level, students with dyslexia, and multilingual learners.
MEET THE FIRST GREAT MINDS SCHOOL:
SAN TAN HEIGHTS K-8
San Tan Heights K-8 School located in Queen Creek, Arizona is the first Great Minds School and has already experienced tremendous growth in the areas of academic progress, teacher satisfaction, as well as a significant reduction of office referrals.

Eureka Math® teaches students the underlying concepts of math—the why, not just the how. Students learn multiple strategies and models to solve problems, rather than tricks or mnemonic devices to pass a test. Schools that utilize the full curriculum resources have seen remarkable gains in student achievement and engagement.
Eureka Math exhibits unparalleled rigor throughout the grades. Students develop conceptual understanding and practice procedural skills and fluency.

PhD Science® is a phenomenon-based K–5 curriculum in which students' natural curiosity drives the learning as they build enduring knowledge about the real world and its everyday wonders. Classrooms transform into a place of exploration as students learn to think and act like real scientists. Three-dimensional teaching and learning are at the heart of the curriculum. Students explore rich, authentic phenomena through observation, questioning, modeling, investigation, and evidence-based argumentation.

Wit&Wisdom® is a comprehensive K–8 curriculum that approaches English language arts instruction holistically.
Wit&Wisdom leads students to develop reading, writing, speaking, listening, vocabulary, and language skills in concert. Students are invited to read content-rich and complex texts that will build their knowledge of important topics as they master literacy skills. The selected core texts provide a careful balance of literary, informational, and fine art content.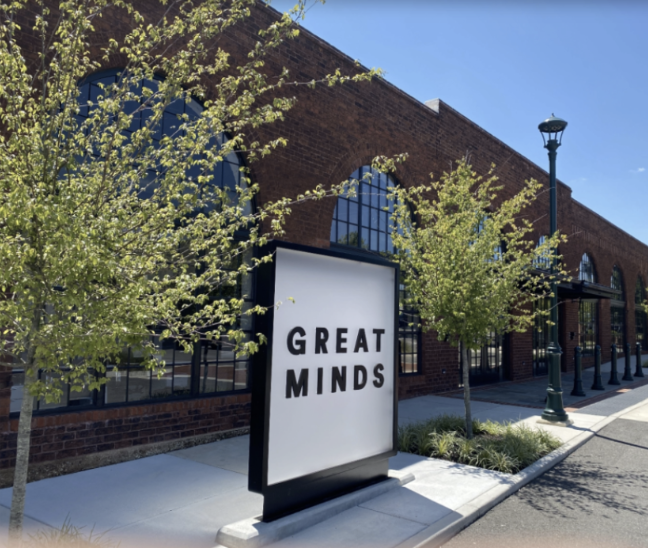 Great Minds PBC is a public benefit corporation and a subsidiary of Great Minds, a nonprofit organization. A group of education leaders founded Great Minds® in 2007 to advocate for a more content-rich, comprehensive education for all children. In pursuit of that mission, Great Minds brings together teachers and scholars to create exemplary instructional materials that provide joyful rigor to learning, spark, and reward curiosity, as well as impart knowledge with equal parts delight. Our goal is to empower all students to achieve greatness in both personal and academic growth through knowledge-building curricula that foster student discourse, inquiry, and a sense of wonder. What began as a small group of K–12 advocates with a passion for knowledge has grown quickly into teams of hundreds of teacher-writers on a mission to elevate education in every classroom. Great Minds® makes knowledge accessible to all in the form of high-quality curricula in mathematics, English language arts, science, and more.
Learn more about Great Minds.

Want more info?
Contact Us to learn more about Great Minds Schools.