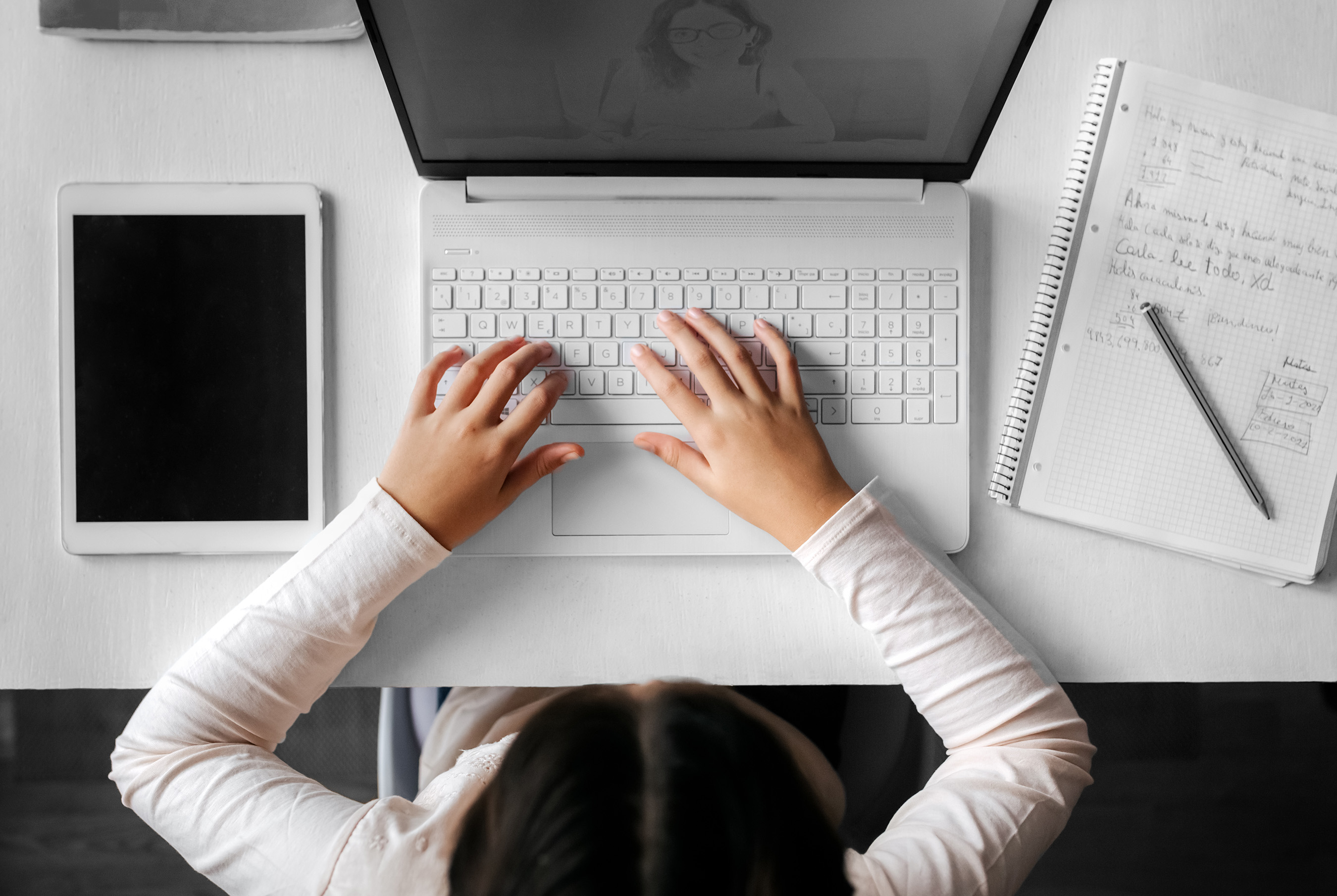 April Virtual Coffee Chat
Teaching and Learning
at Great Minds Virtual
Thanks for checking out the recording of the April Virtual Coffee Chat.
This month, our teaching and learning panel shared more about our curricula and teaching strategies, discussing the following:
What is our daily/weekly schedule for students?

What does curricular-rigor at Great Minds Virtual look and feel like?

What does a 45 minute class incorporate?

How do we create community and social time for students?

How does our curriculum support neurotypical and neurodivergent learners?



Meet our Teaching and Learning Panel
Frank Wapole, Professional Development Implementation Specialist - Panelist

Stacy Fitzwater, Professional Development & Curriculum Manager - Panelist

Lauren Chapalee, Director, Innovation - Panelist

Urvi Morrison, Head of School - Moderator
Our attendees had some great questions, but please feel free to contact us with any additional questions.
You can email Urvi at Urvi.Morrison@greatminds.org
Have more questions? Visit our FAQs page
We are so excited to showcase our brand new faculty! Among other qualities, we have hired teachers who are both experts in virtual instruction as well as experts in their subject areas.
At Great Minds Virtual (GMV), we believe that our students deserve the richest instruction and curriculum; we provide year-long professional development (PD) for all our teachers through small group work and one-on-one coaching. We provide not only course-related subject matter PD but also virtual instruction strategies and social-emotional skills development.
Throughout this ongoing training, teachers have opportunities to practice and evolve their skill sets through collaboration with colleagues and grow their own practice which, in turn, will continuously strengthen student academic outcomes.
At the beginning of the school year, all teachers are provided with measurable goals for student growth and success. We evaluate teachers through a combination of measuring student assessment data, qualitative classroom observations, and observing efficacy in serving families/students through learning accommodations and varied teaching practices.
The status quo of virtual education is often asynchronous (i.e., non-real-time teacher instruction). At GMV, our school is different in that we provide the majority of teaching and learning synchronously (i.e., live and in real-time) to our students while leveraging best-in-class curriculum materials.
We have a total of 6 subject courses (i.e., math, science, English language arts, science, Spanish, and applied science/art), each with its own teacher.
At GMV, we know that small class sizes result in higher student engagement. That is why we intend to limit our class sizes to no larger than 20 students each.
We believe that synchronous learning (live, real-time) is critical for student success. We partner with parents and guardians to help ensure our students have the support they need to come to school and participate in active learning. If a student is consistently struggling with attending synchronous lessons on time, we will speak to their guardians for additional support and context. Our senior administrators will then work with the family to create a plan to help ensure that the child can attend school regularly to be successful.
We understand that virtual education may not be the right approach for every student. We meet with all families on a regular basis to ensure that they are receiving the support they need. If a student needed to withdraw from our school, we would ensure a smooth transition for both the family and child and provide all requisite information and transcript materials for the new school/learning environment.
We are working hard to develop class schedules unique to each time zone in which our students live (i.e., Eastern, Central, Mountain, West Coast). This will help to ensure that our synchronous classes begin and end at reasonable times for each of our students.
Our program will not offer a fully-asynchronous option. Our goal is for students to be present at their various classes on-time and be active participants. If a child misses a class, we will support them in catching up.
We will have digital copies of all materials available for students to download and utilize; however, there may be times when students will benefit from being able to print paper copies of these materials to complete their work.
About Great Minds Virtual
Great Minds Virtual is a fully accredited, tuition-free independent school. This alternative to traditional schools offers flexible online learning, with synchronous live classes supplemented by asynchronous educational experiences.